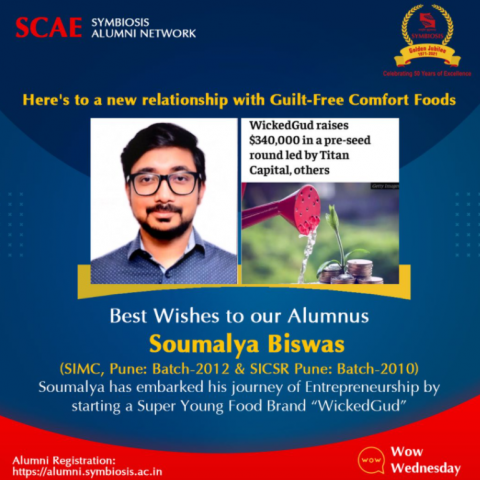 Mr. Soumalya Biswas is an alumnus of SICSR Batch 2010. His brand WickedGüd aims to bridge the gap between tasty junk food and boring healthy food. WickedGüd's products are available on Amazon and Flipkart, Snapdeal, Paytm and would soon be available on Big Basket, Jio Mart etc. They are also selling through their website www.wickedgud.com.
Mr. Biswas successfully raised $340,000 in a pre-seed round led by Titan Capital.
More information about his achievement can be found here:
https://www.linkedin.com/posts/symbiosis-centre-for-alumni-engagement_su...
CURSOR 5.0 | VOLUME 4 ISSUE 1, JANUARY 2022