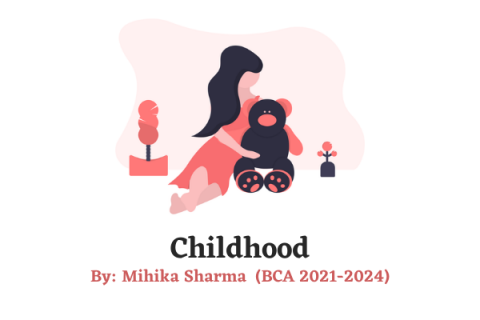 What kind of memories do you have from your childhood?
Here's a fun list to get you started:
-a practise book for handwriting
-barbies
-Skates
-fake snakes
-toffees
-blank slates, chalkboards, and dusters
-hairpins
-tweety tote
-taking a stroll through the garden
-the jhoola that I used to sleep on
-the last bench
-driving to school with a large water bottle
-using roti ka aata to make dolls
-eating biscuits
-taking my folks on an ice cream walk
-dozing with Mr. Camlesh (he was my soft toy)
-lounging on the patio
When I was younger, I was content. It wasn't perfect, but it wasn't horrible either. remember-
countless days that have passed so quickly
When the sudden hot summer rain made me hope I might grow up faster,
Dancing round and round again
Take me to a time when things were easier.
I used to sing only nursery rhymes.
When my only offence was stealing chocolates,
Sleep used to arrive early, about nine o'clock.
I used to say, "I am fine," when I was naive of society's worldview.
I long to be free and return to that period of aesthetics, return to my childhood.
CURSOR 5.0 | VOLUME 4 ISSUE 1, January 2022