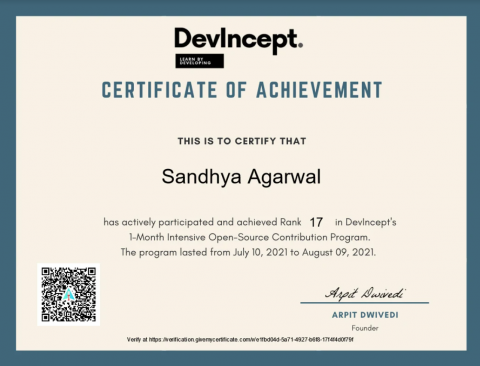 VOLUME 4 ISSUE I JANUARY 2022
She was among the top 25 contributors and ranked 17th among 2000+ participants from all across India in the DevIncept Open Source Contribution Program held between 10th July 2021 and 9th August 2021.
She was also selected as a student ambassador at AngelHack.
Moreover, Sandhya was one of the 26 Community Champs at SAWO Labs selected from hundreds of applications. This achievement provided her the opportunity to develop projects with SAWO API for a period of 3 months.

She was one of the 12 people selected in the Crework Build With Us program out of 200 applicants. As a part of this six-week program, she got the opportunity to work on real-world projects.