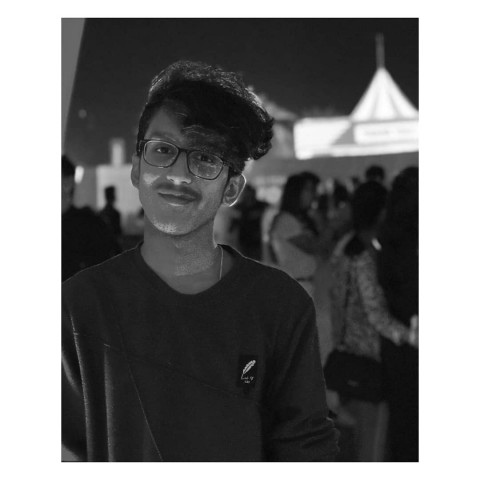 Student name: Dakshin Bharathi
Country: Muscat, Oman
Batch: 2018-2021
Program: BBA-IT



How has the online mode of education been accepted by you and your family? (Family's perspective is also important, although less than the student's)
The online mode of education is seen as an opportunity as I was able to gain knowledge and experience from various angles which I was not able to get during offline education due to a lot of my time being consumed in travel etc. Online mode of education was easy to onboard, thanks to my amazing faculty members and Symbiosis as a whole who have played a major role in the transition from an offline mode of education. My family really appreciates this mode of education since it has helped me pursue and learn things out of the box by engaging in various activities such as Internships, online certifications, etc.
Do you plan to visit Pune or even India if Covid was to loosen its grip on the world?
I definitely plan to visit Pune in the coming years as I have spent 3 years of my Bachelor's education in this wonderful and peaceful city. Pune has immense access to Tech hubs and various activities that students can engage in and learn from.
How is education different in (their home country) in comparison to India? (Way of imparting knowledge, testing methods, etc.)
Education in India is more rigorous with cut throat competition which helps students engage themselves in a competitive environment. A lot of emphasis is given in terms of studying, setting goals, and pursuing life in a disciplined manner. Students and faculty members of various colleges provide an in-depth learning and vibrant environment for students to grow up and think out of the box which enables students to think and do different things.
What has been the most helpful source of support from the university?
My university has provided me with continuous newsletter, emails and online activities to keep students such as myself engaged. The college has played a major role in partnering with imminent leaders to help their students grow through knowledge imparting online sessions which has helped students to grow their knowledge and networking opportunities.
How has the pandemic changed you?
The pandemic has given me an opportunity to retrospect on my ways of achieving goals and pursuing a disciplined life which would help me stay on track to achieve my future goals. The pandemic has additionally given me an opportunity to dive into the online world that helped me gain an ocean of knowledge at the convenience of my home.
Submitted by: Kushagra Goyal
CURSOR 5.0 | VOLUME 3 ISSUE 2, JULY 2021