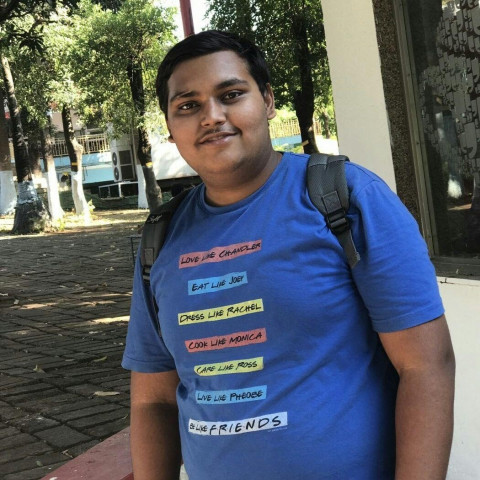 Alumni Name: Harsh Singh
Batch : BBA-IT 2018-21
Currently pursuing: MBA-ITBM SCIT Pune

What do you think about online lectures?
It has been an unprecedented online learning experience. It has been almost a year since this process began, and we are still continuing. I think most of this process is not only related to the pandemic, but is also a part of the future. People who couldn't connect to a physical location are now studying and getting a degree online, which is one benefit in the current situation.
Based on my experience that I had in college for about two and a half years, those were really fun times to be with friends who would wait in the canteen and share food. The experience shows an unparalleled understanding of the online format, even if it takes an hour, but I prefer offline lectures. We can share online talk with teachers and clarify our questions, instead of writing emails and replies, etc. Asking questions after reading can indeed have a significant impact on the overall learning process.
Why did you choose higher learning over a job ?
A lot of changes have taken place after the pandemic. I thought I would go for a job, gain a few years of experience, and then go for post graduation, but during that time I realized that even after the pandemic, most of the experience will be similar to WFH, and then I will be missing out on the real experience. Most of my time will go in creating PowerPoint presentations with a family typist in excel. These presentations have gone through my mind, and finally I decide to learn better now? I will at least be able to acquire more skills and be able to figure out the points of improvement in my career.
How was the journey towards the preparation of masters degree ?
My path to a master's degree is really incredible, but it suddenly occurred to me that something would happen. The preparation for the master's degree starts 4 months before the start of the exam. From CAT to SNAP, CMAT and NMAT, I tried to prepare for all types of exams. The only thing I knew was that the competition is very special and one should not lose hope if they come across failure. Failure doesn't mean the end of the world but helps you to prepare even harder and better so that you can do better than before.
How was your interview process?
A short thing about the interviews, the interviewer is prepared to press the nerves which will trigger you into telling something wrong or they are ready to roast you. It is not their fault or they are not trying to insult you but it is more of a way to check if at all you can handle pressure. In every management student or a leader it is expected that the student has patience and this probably is the most efficient way to check if you can be patient and stressful situations my suggestion would keep calm and listen to the question first usually what equal to is the lesson the first half of the question and they will give a roundabout answer that starts with an introduction their given main answer and they give a conclusion and then an example but in actual the person only wanted an example for a specific targeted part of the question they are there to ask you questions and you need to listen to this question before answering something totally different where he loses interest in you so as advice listen to the question and answer what is asked that's what my interview journey has been.
CURSOR 5.0 | VOLUME 3 ISSUE 2, JULY 2021