VOLUME 3 ISSUE II JULY 2021
Date: 19th September 2020
Venue: Online Mode (Microsoft Teams )
Associates/Sponsors/Partners: IEE
Submitted by : Sahil Lakhani, Student, Msc SS 2020-2022 Batch
About the guest speaker :
Sr. Delivery Executive at IBM, Mr. Sutani Lahiri: 20+ years in Portfolio Management and complex system Integration. Also worked in the field of Quality Assurance, team building, Risk Management, Change Management, and Financial Management.
Event Description:
The students of MSc SS Security were mostly benefited from this session. The speaker told about various IT risks, Risk assessment, Risk Monitor and Control.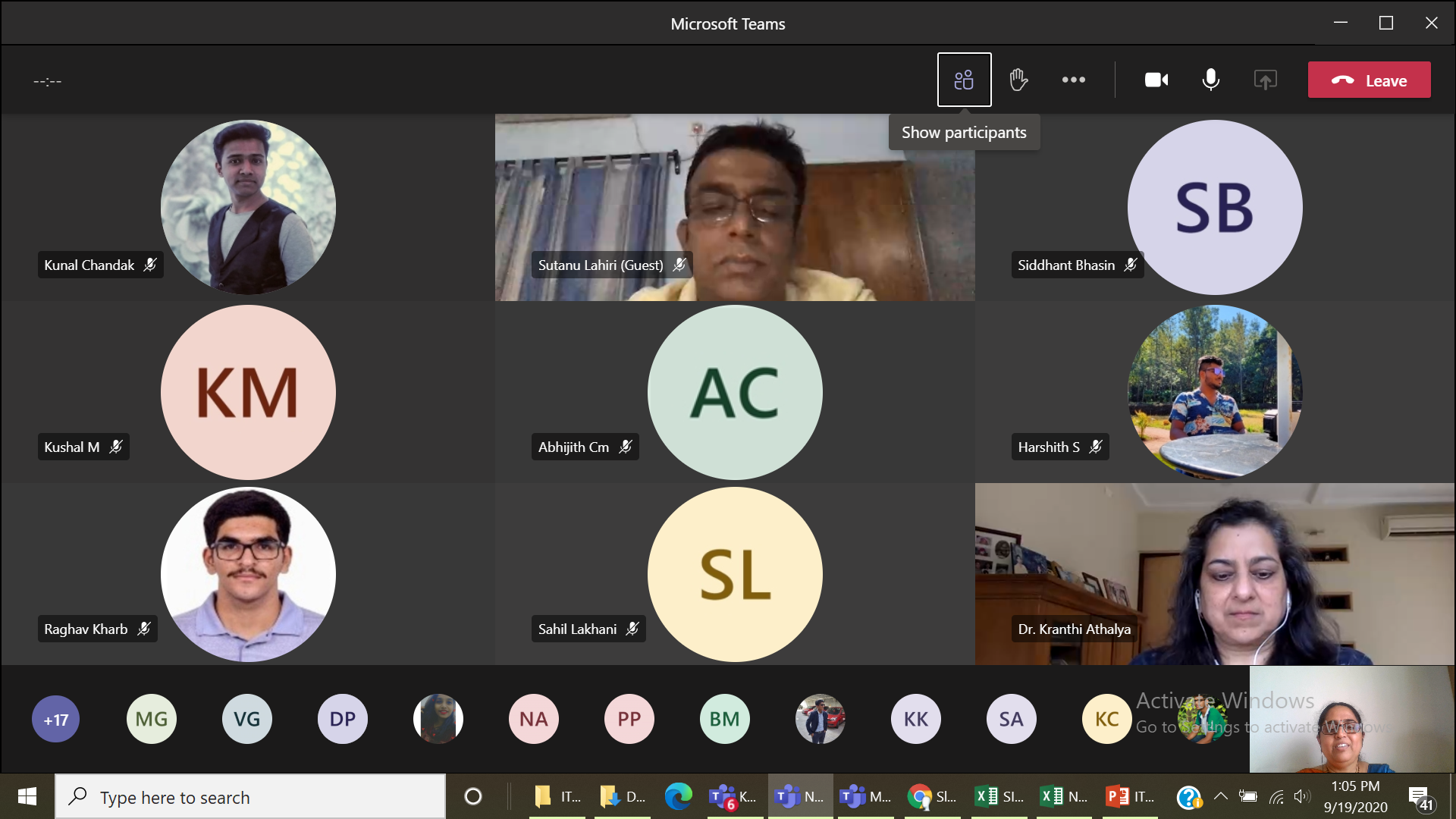 MSc SS students interacting with Mr. Sutani Lahiri