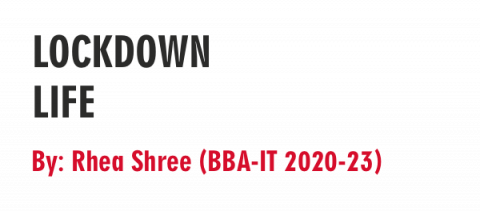 It was the exam season
When the unexpected visitor came by
It took the world by storm.
The visitor did not have good intentions
Put everybody in a lot of tension
The world took a break
I took one too
Hoping we would surpass
This deadly flu
But my introverted side rejoiced,
To stay in my own shrine,
With plenty of time
With my favorite people
There is no better choice.
Got back all those sleepless nights
And tried to make my sleep schedule tight
Through Books I drifted far
Also realized I was a cooking star
This was probably a sign
Even when the stars don't align
I will be just fine.
CURSOR 5.0 | VOLUME 3 ISSUE 1, JANUARY 2021