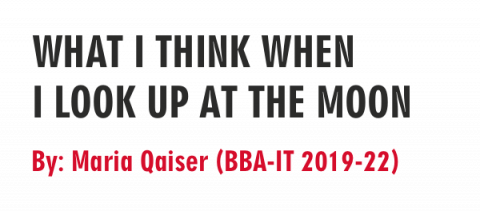 If I am a girl, is that my choice?
God made me so and told it will all be nice
When I think of this, I couldn't relate
Then I end up thinking is this my fate?
World is a broken place
As people here judge you on basis of caste, gender and race
Then I hope maybe one day ,
People won't mind if it's a daughter or a son to play with on a Sunday;
I wish this happens soon and
We could all look happily at the moon.
CURSOR 5.0 | VOLUME 3 ISSUE 1, JANUARY 2021