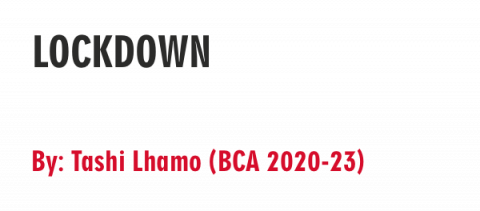 My daily life's memories are disappearing like a smoke
And I am lost in my train of thoughts.
Stress, depression and anxiety are dancing in my head,
But new things keep coming my way like a waterfall down the hill.
Then again why am I missing those old things
That worries buried me with a sadness in my heart.
What is there for me in the future?
A darkness without any hope or, a faint light with a little hope.
I am seeing the big world in a small screen now
But I want to see the world out of this small screen like the old times.
Nothing is clear in this foggy rainy environment that I can't see anything
And those sharp thorns are pricking me deep inside.
Yet I am surprised to see the beauty with those pricky thorns
That this new journey like a rose holds.
CURSOR 5.0 | VOLUME 3 ISSUE 1, JANUARY 2021